Desktop Notifications are the fastest way to keep you up to date with who's messaging you.
With Desktop Notifications enabled, you receive a message bubble in the bottom right corner of your screen whenever a contact messages you.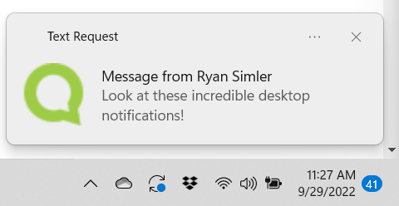 To turn on desktop notifications:
1. Go to your Desktop Settings.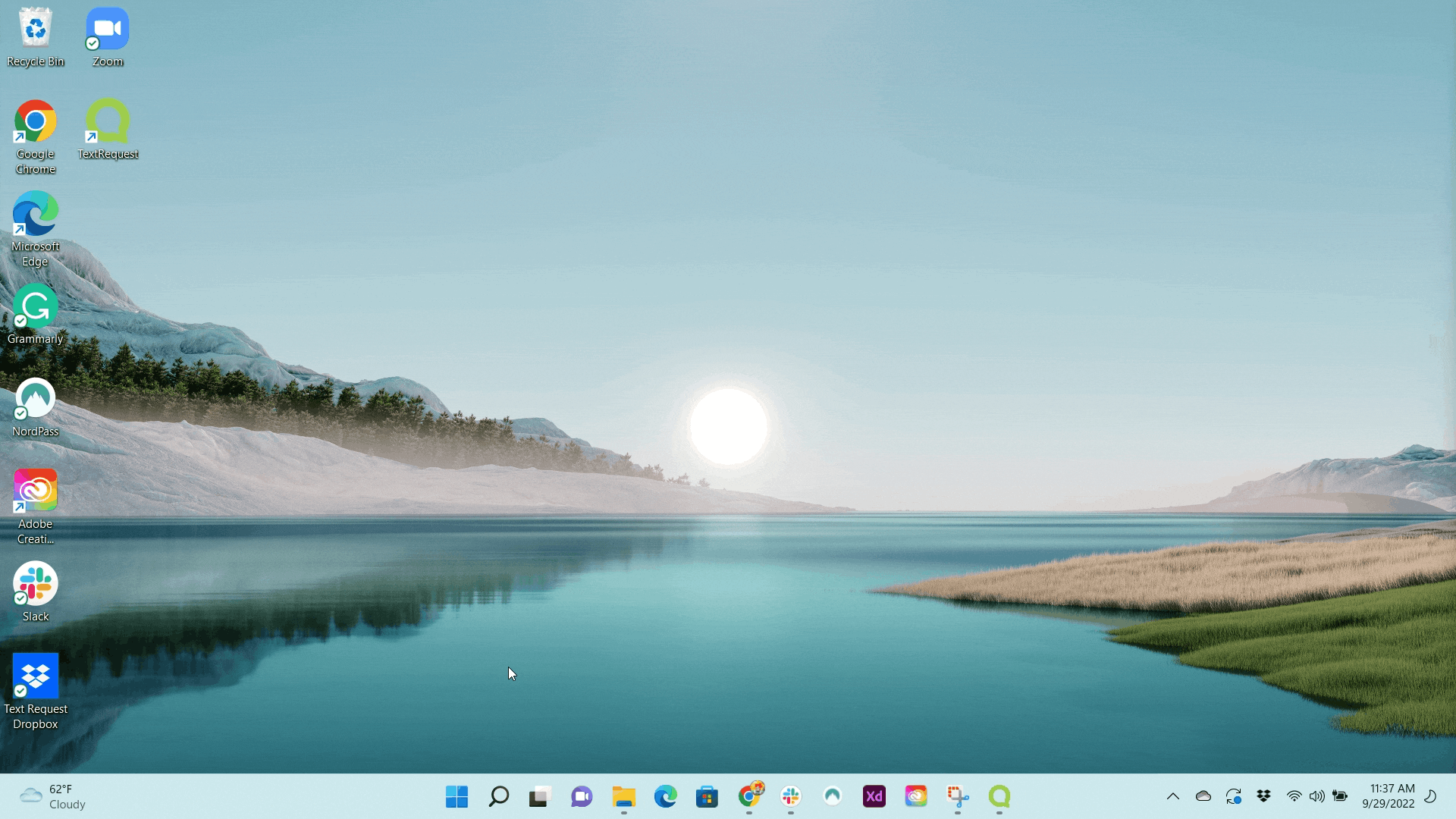 2. Select Notifications from the list of options.
3. Toggle Notifications on if they are off.

4. Toggle Focus assist off if it is on.

5. Settings save automatically, so you can freely close out without issue.
Desktop Notifications aren't the only way Text Request helps keep you up to date with all of your messages. You can also use: