Sound notifications alert you to new messages.
Once they are turned on, you will receive alerts on all lines when a new message comes in. The notification will continue to chime every 30 seconds until you either click on the page, reply to the message, or turn sound notifications off.
Sound notifications work on a per-user basis, so turning your notifications on or off does not affect other users on your account. These notifications will only chime if you're viewing the Queue or have the Queue open in another browser.
Note: Your volume must be on to use Sound Notifications.
To toggle sound notifications on or off:
1. Click the round circle in the upper right corner of your Text Request menu.

2. Click Edit Profile.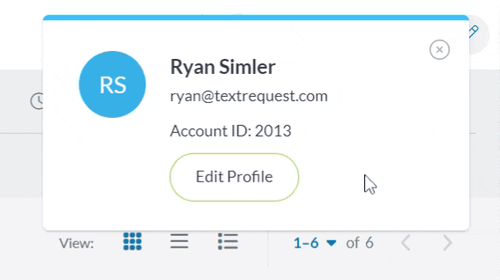 3. Locate the Sound Notifications button underneath Preferences.
4. Click to toggle Sound Notifications on and off.