Redacting a message causes its contents to no longer be visible by Text Request users. You have the option to redact both Sent and Received messages.
Note: This feature is only available to admins.
To Redact a message:
1. Click the contact's thread with the message you wish to redact.
2. Click the message you want to redact.
3. Click the Redact Icon on the message.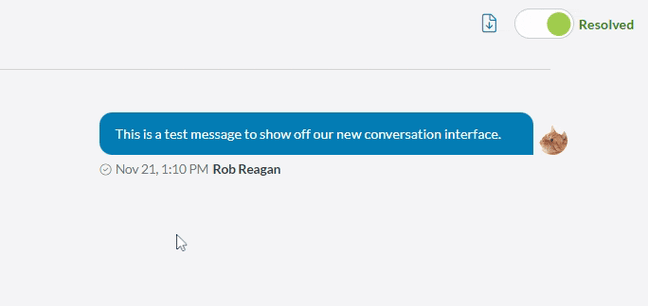 3. Click YES, REDACT to confirm your redaction.
The messages will be redacted inside Text Request and not viewable by any user. However, the contact will still be able to view the redacted message on their device. Once a message is redacted, the following message will appear in Text Request for all users:

You can Un-Redact messages by texting us at (423) 218-0111 or emailing support@textrequest.com. Include in your message:
The dashboard the redacted message is on
The contact the redacted message was with
A rough time stamp of the redacted message
This process shouldn't take more than a day!
Deleting a Message
Text Request does not allow users to completely delete a message. This is because we seek to maintain the highest levels of honesty and compliance at all times. As a result, text messages cannot be deleted while an account is active.