Regardless of the reason, you can manually block a contact at any time.
Blocking is different from manually suppressing a contact because it prevents you from receiving future messages from the contact, whereas suppressing prevents you from sending new messages to a contact.
Blocked numbers will also have a red dot above their Active or Archived status.

To block a number:
1. Go to the Contacts section of your Text Request menu.
2. Click the number you want to block.
3. Click the Block option in the new window that opens.
4. Click SAVE EDITS.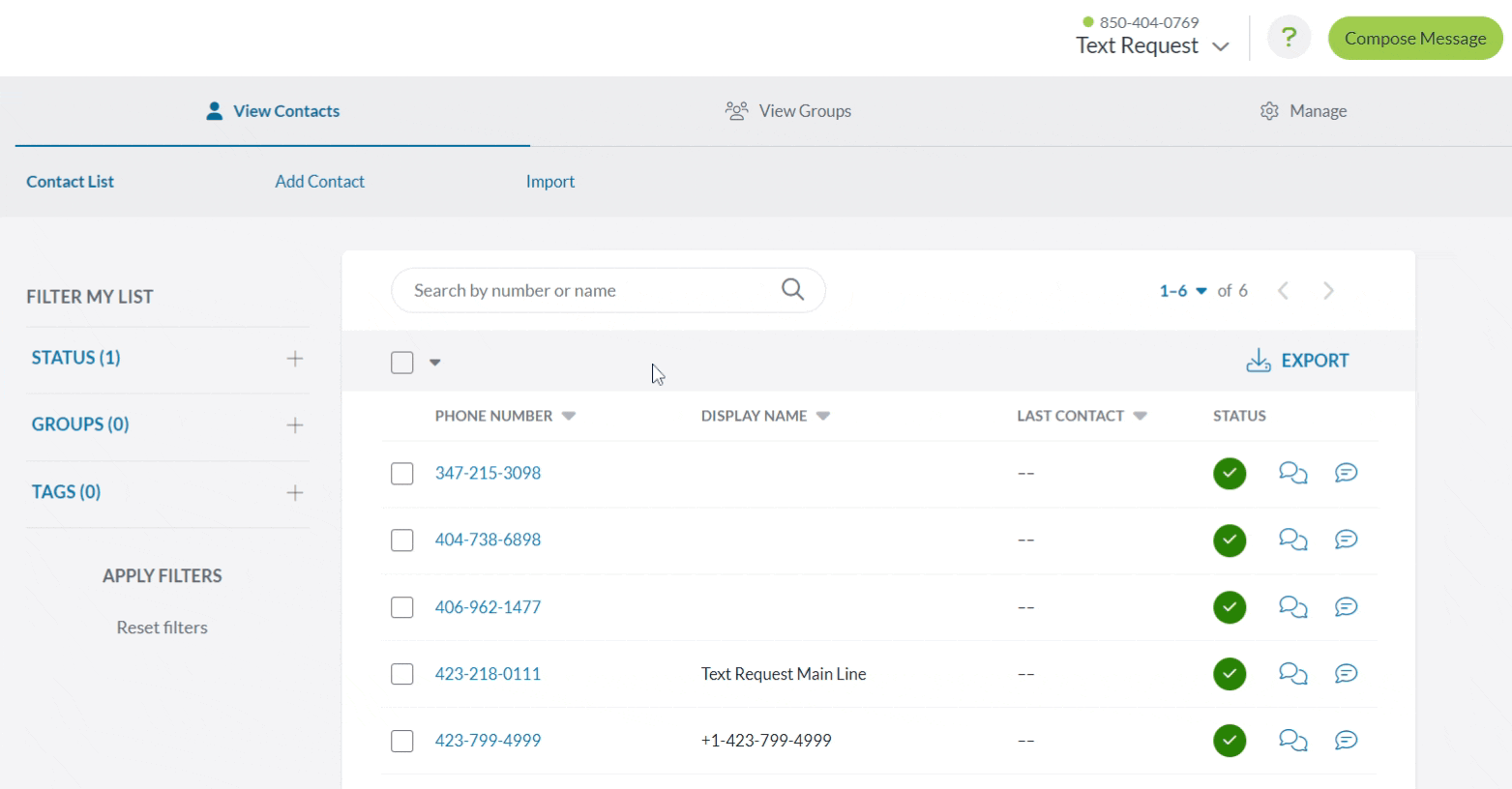 You can un-block a number by clicking on the Block button again.