Contacts are automatically added when you send or receive a message from them for the first time. You can also manually add new contacts before messaging them.
To Add a New Contact:
1. Go to the Contacts Menu of your dashboard.
2. Click Add Contact under View Contacts.
3. Enter the phone number of the contact you're adding.
4. Click Create Contact.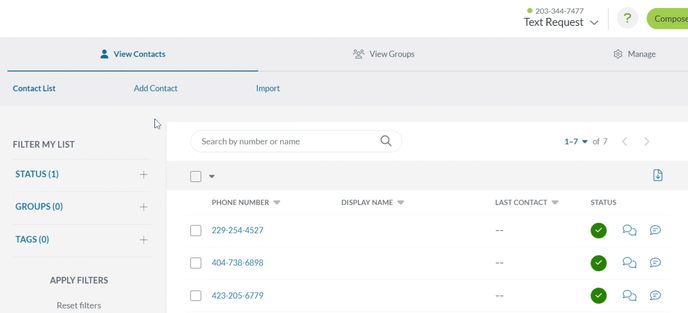 5. A new Contact Details card will generate with the entered phone number. You can immediately start adding more information such as a first and last name.
Learn more about Contacts by visiting our other Help Center guides: