To edit a contact's name, group membership, tags, or any other information, select their phone number.
You can do this directly in the Contacts section of your Text Request menu, or anywhere else a phone number is shown (like in your Groups or individual messages).
The contact's Details window will open and allow you to edit:
Name (including first, last, and display)
Contact tags
Custom fields
Group membership
Contact status
Notes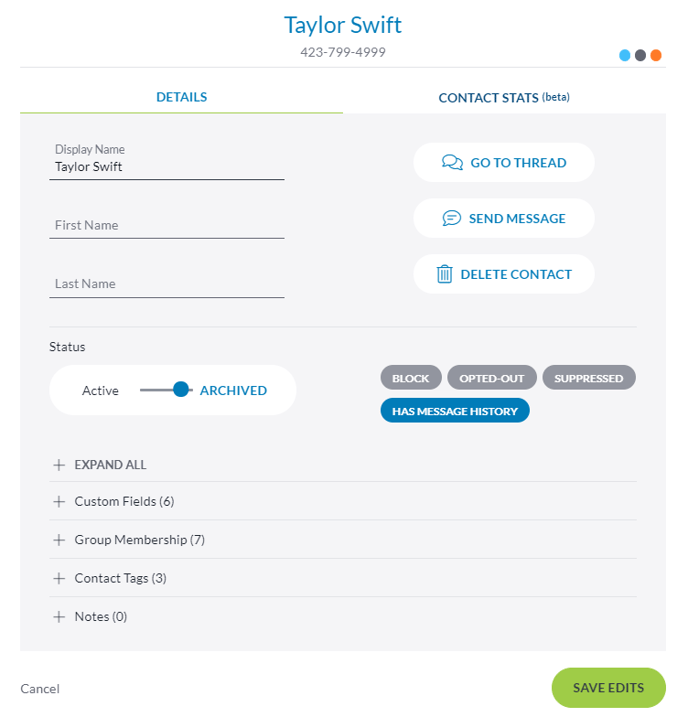 The only thing you cannot edit about a contact is their phone number. Phone numbers are unique identifiers in Text Request, and cannot be changed.

If you need to update a contact's phone number, you can Archive the current contact, and create a new contact using the updated phone number. You can only choose to delete an incorrect number if it has no message history.