Groups are a saved collection, or list, of contacts you can use to send targeted messages to. You can create as many groups as you want, and each group can hold as many contacts as you'd like.
All of your groups will be under the View Groups section of your Contacts menu. By default they're listed in alphabetical order, showing:
Group name
Last contacted date
Last edited date
Date created
A chat bubble to send this group a new message

The default view is as a list, but you can switch your view to show contact groups in blocks, similar to Text Request's default message view. Just select the blocks icon to change it, or the list icon to switch it back.

You might add dozens of groups over time, so there is also a search bar you can use to search the different groups you add.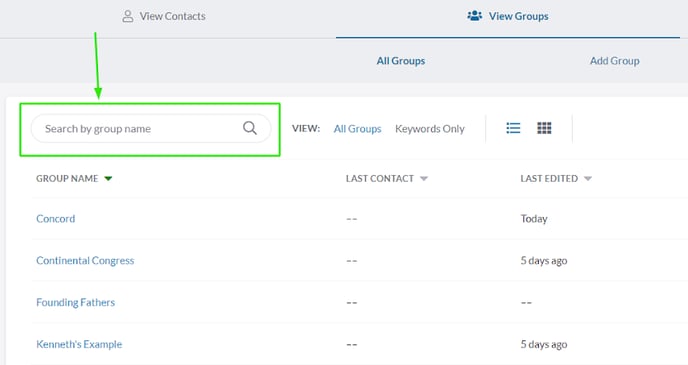 Selecting a group's name will open a page with all the available information about that group. That page has two sections, Details and Members.
To learn how to create a group, click here.