Message Views
You can manage the way you view messages by toggling our three different view options.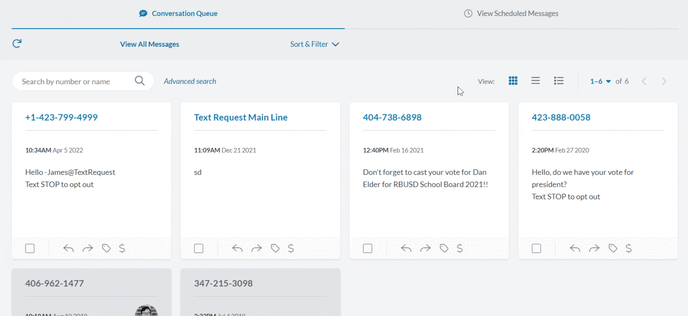 The three options you can choose from are:

Classic: Great for managing one or a few text conversations at a time.


Condensed: Preferred for managing lots of conversations at once.


Combined: Perfect if you want to see your recent messages while also viewing a conversation thread.