The Text Request Desktop App allows you to utilize all of Text Request's features without ever having to open a web browser. All you need to run the app is an Internet connection and Windows 10 or 11.
Why Desktop App?
The Text Request Desktop App does not rely on the power of a web browser to function. You can access all of Text Request's same great features with the desktop app, while also being able to set up desktop notifications.
Install Desktop App
To install the Desktop App:
1. Go to the desktop app download page.
2. Click INSTALL FOR WINDOWS.
3. Open the file that just downloaded to your computer.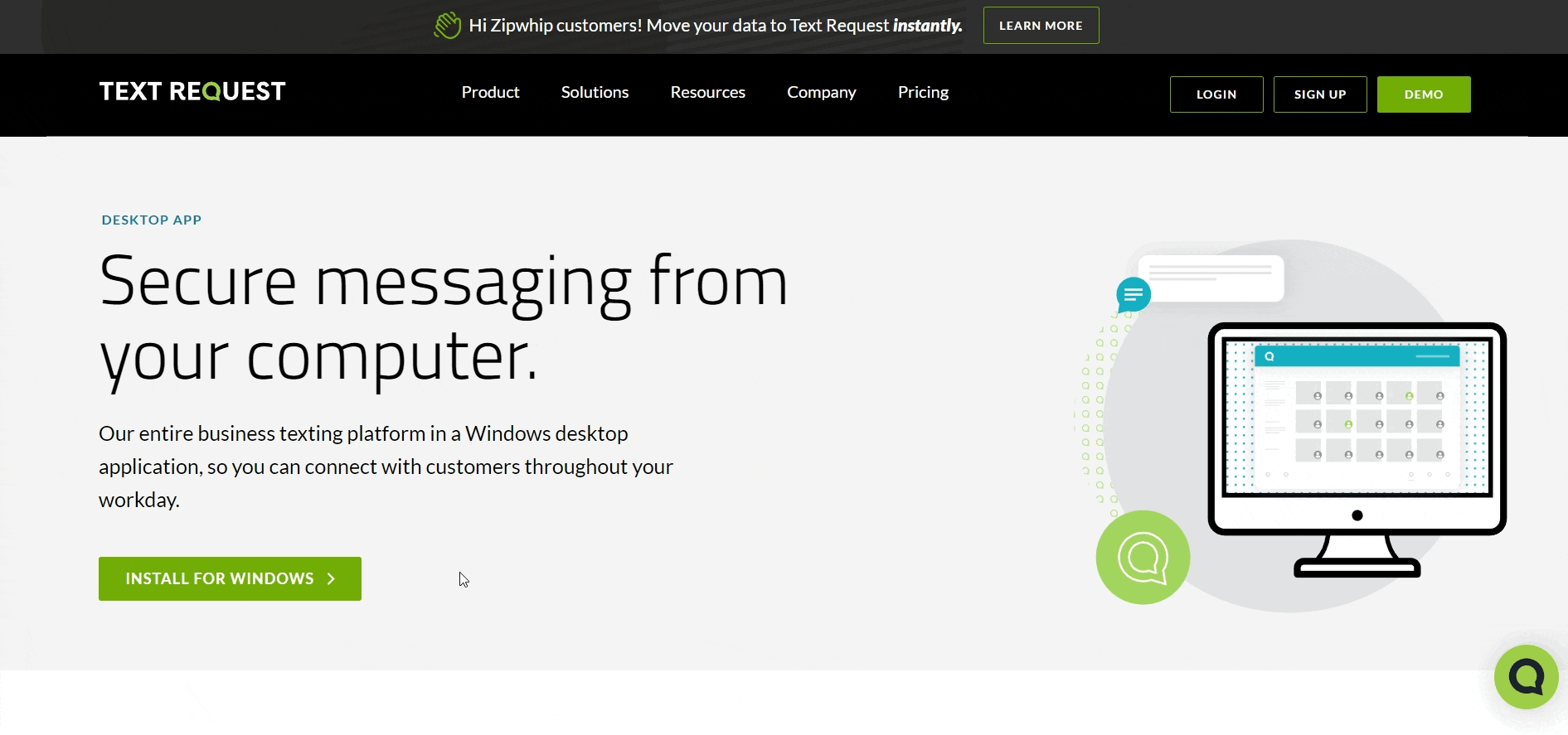 4. Click Yes to allow changes.
5. Choose a Destination Folder for the program.
6. Click Install.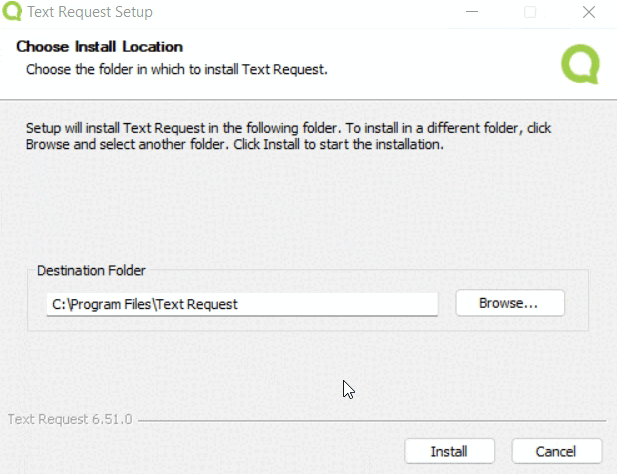 7. Click Finish when the installation is complete.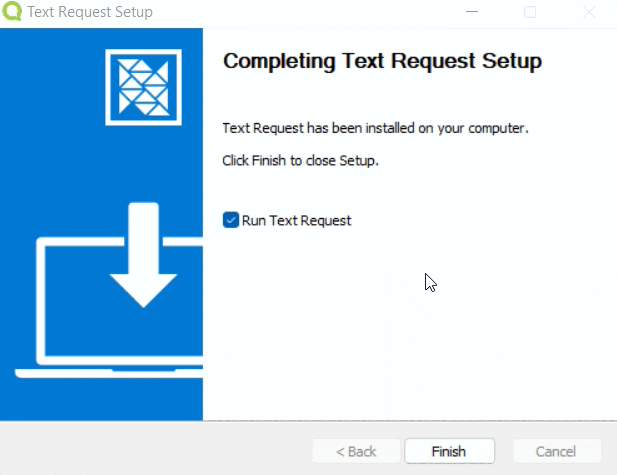 The new Text Request Desktop App will immediately open. You will need to sign in with your Text Request account information just like you would in the browser version. Once you're logged in, you're good to go!