Adding Individual Contacts
To add a new contact:
1. Go to the Contacts Menu of your dashboard

2. Under View Contacts, select the Add Contact option

3. A new window will open asking you to enter the individual's phone number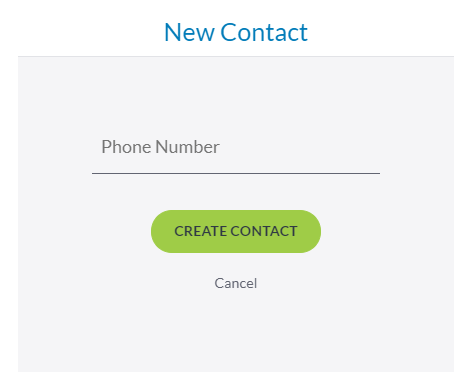 Contacts are also automatically added when you send or receive a message from them for the first time.