Payments Reports
A Payments Report allows you to see the amount and status of all payment requests across a time period of your choice.
To create a Payments Report:
1. Go to the Reports menu.
2. Click Payments.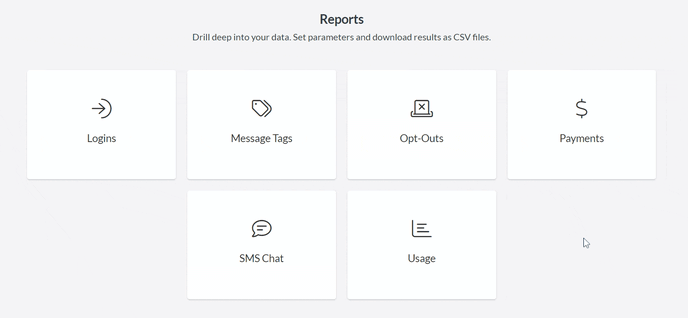 3. The report automatically generates data from the last 30 days.
4. Adjust the starting and ending dates to show the information you want.

5. You can click the download icon to save the report to your computer.