Payments and Invoices
To view your invoices:
1. Go to the Account section of your menu
2. Scroll down to Recent Invoices
3. Select View Invoice History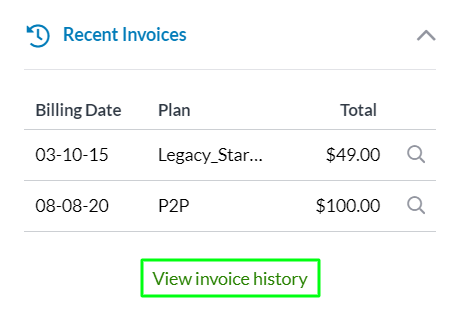 For detailed, printable information on specific invoices, you can press the magnifying glass next to the specific billing date you'd like to see.