After purchasing your Text Request plan, you'll need to verify your email address.
To verify your email address:
1. Check your email account for a request from no-reply@textrequest.com with the subject line Text Request Email Verification.
2. Open the email and select the Verify Email Address button.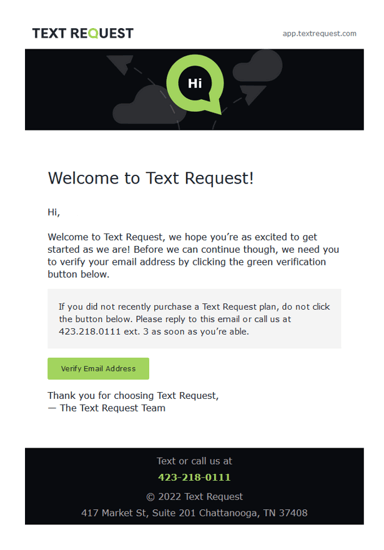 3. Return to the Text Request onboarding page once you're verified.
4. Select the Get Started button and continue with the onboarding process.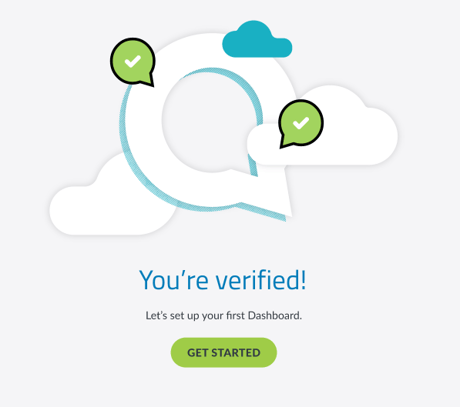 Missing Email
If you don't see the verification email in your inbox, check your spam folder. If it's not there either, please contact us.