The Champions Club allows you to earn gift cards, swag, and more just by using Text Request and telling your friends about it.
What is the Champions Club?
The Champions Club is a service created to reward dedicated Text Request users who are as passionate about our platform as we are. Earn points by referring friends, engaging with other club members, and completing simple challenges that teach you about what Text Request can provide. Then, use those points to redeem prizes like digital gift cards, swag, and more.
The Champions Club is powered by Influitive, a secure customer engagement platform dedicated to building community and relationships between brands and their customers.
Getting Started
You can access the Champions Club directly from Text Request. When creating an account, you'll need to create a new profile with login information separate from your Text Request account.
To sign up for the Champions Club:
1. Select Champions Club in the Text Request navigation bar.
2. Complete the Sign Up form to create your account.
3. Click Sign Up.
4. Select the Intro to Champions Club onboarding challenge.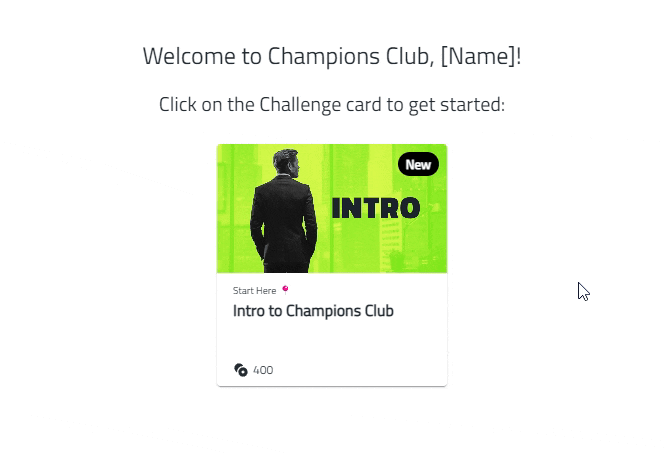 The onboarding challenge is quick and easy, giving you a brief overview of what the Champions Club is and asking for some basic information to fill out your profile. Once you're done, you'll receive 400 points!
Challenges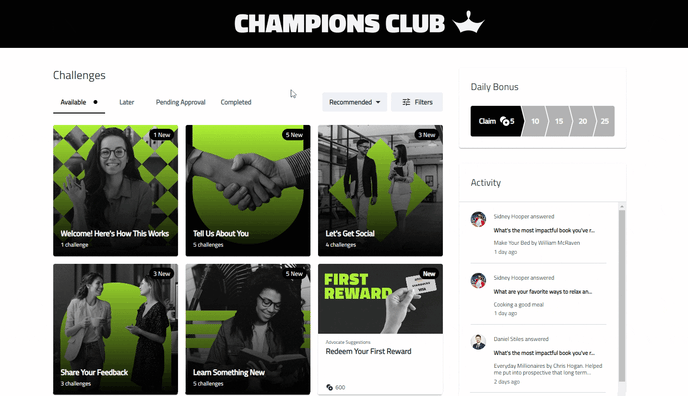 Challenges allow you to earn points by completing simple tasks ranging from filling out your profile information to connecting with Text Request on social media to even just signing in to Champions Club every day. Simply select the challenge category you want to explore and then select the specific challenge you want to complete.
Challenges reward different amounts of points depending on how long it will take you to complete them. Most challenges award points automatically after completion. A few challenges enter an approval period before crediting points to your account, but this period usually lasts less than 24 hours.
Referrals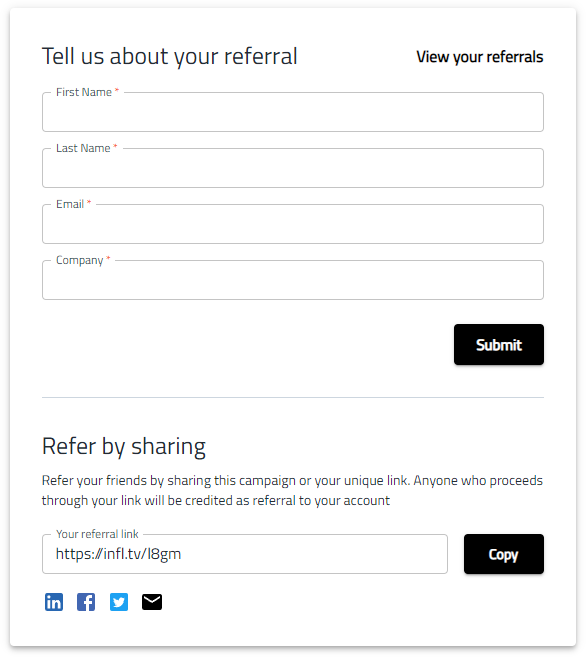 If you know someone who might be interested in Text Request, you'll earn points just for referring them. Fill out a quick form with basic information about your referral and we'll get in touch.
You can also use a unique link on social media to receive referral points.
Rewards
Once you've earned points through challenges and referrals, it's time to cash them in. Head over to the Rewards tab and shop through a catalog of digital gift cards, Text Request apparel, and more.
To redeem rewards:
1. Go to the Rewards tab in the Champions Club.
2. Select the prize you're interested in.
3. Click Redeem.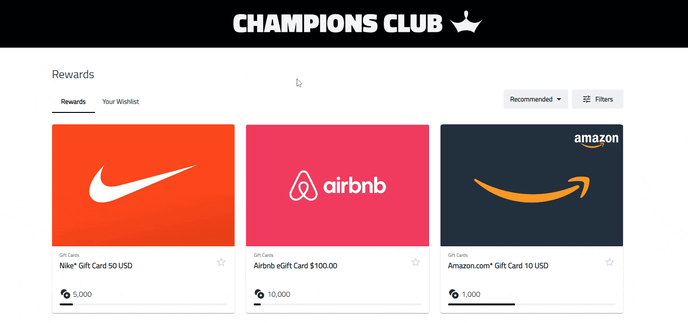 For digital Rewards, you'll receive a gift card at the email address used to create your Champions Club account. For physical Rewards, you'll complete a quick address form and we'll ship your reward as soon as possible.
Profile Settings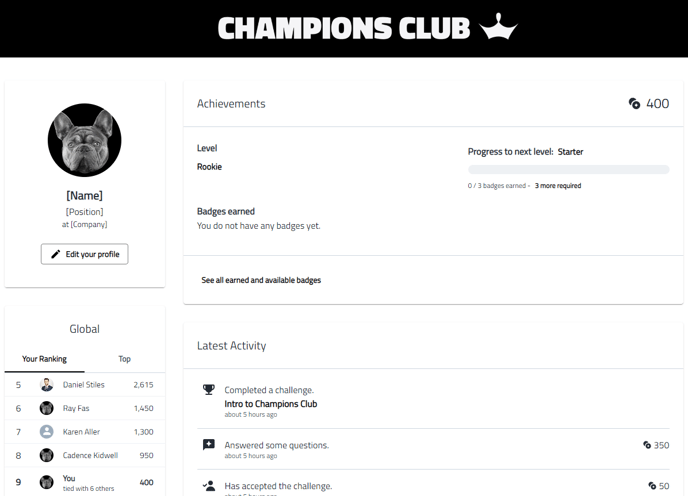 You can access your profile and account settings at any time by selecting your profile picture. Here, you're able to view your total points, achievements, and even where you rank globally against other Champions Club members.
You can also change your information by selecting the Edit your profile button. This allows you to make changes to common profile settings like your name and job title, or even adjust your notifications.
To change your account password:
1. Click your profile picture to view your profile.
2. Select the Edit your profile button.
3. Select Account settings from the list of options.
4. Enter your current password and new password in the provided fields.
5. Click the Change password button and you're all set.