There are two different ways. The first is from the Contacts section of your menu:

1. Select View Groups

2. Select the group you want to add a member to

3. Go to the Members section of that group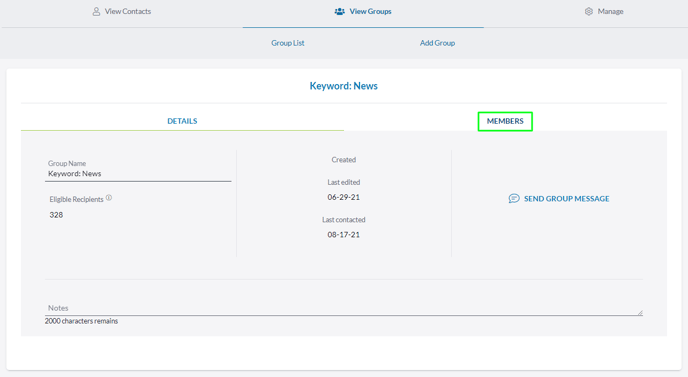 4. Select Add Contact

5. From there you will be given the option to either search for an existing contact to add, or the option to create a new contact that's added to the group
When you add a completely new contact to a group, that contact will also automatically be added to your Contact List section.
The second way you can add a contact to a group is by selecting it's number from anywhere in your Text Request menu:
1. Select the contact's name or number to open that contact's Details window
2. Select Group Membership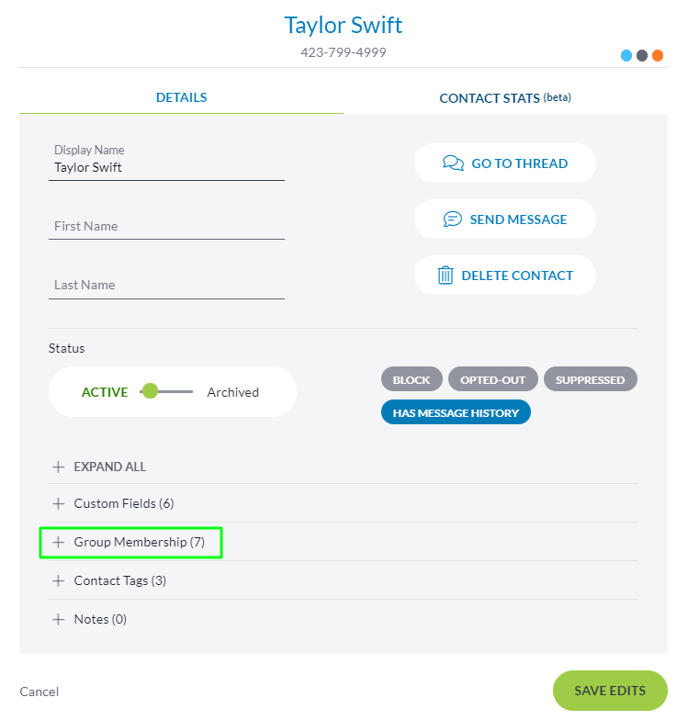 3. Select the Add a Group dropdown button
4. Choose as many groups as you want
5. Select Add
6. Select Save Edits