You can manage your plan and add-on features in the Account section of your menu.
To update your plan or add-on features:
1. Select the Manage Plan and Add-on Features section in your Accounts menu to see a list of all the plans (the plan you are currently on will be highlighted in blue)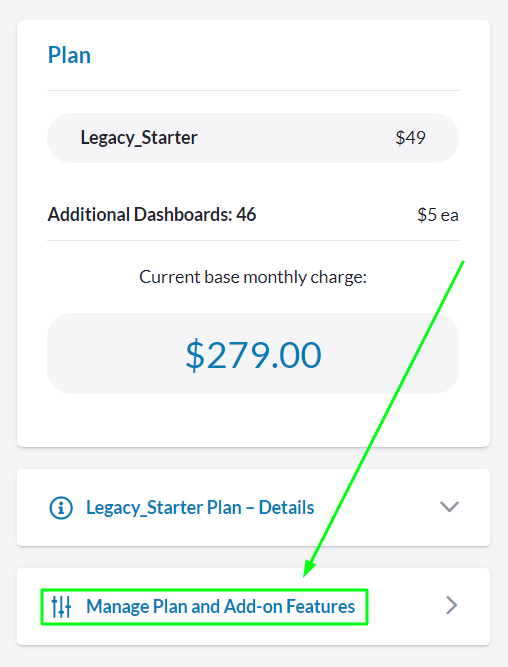 2. Select and expand any of the other listed plans to view their details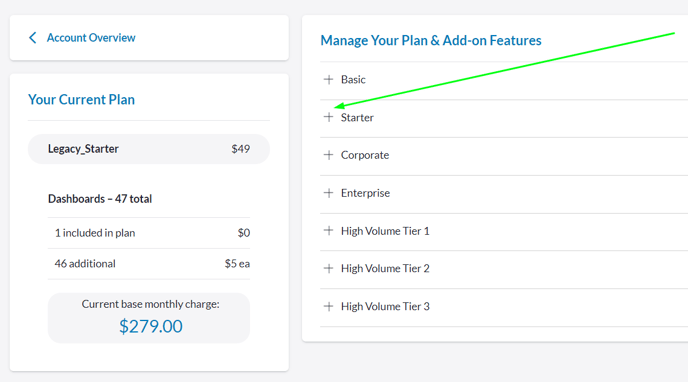 3. Select the green button inside the section labeled Update Your Plan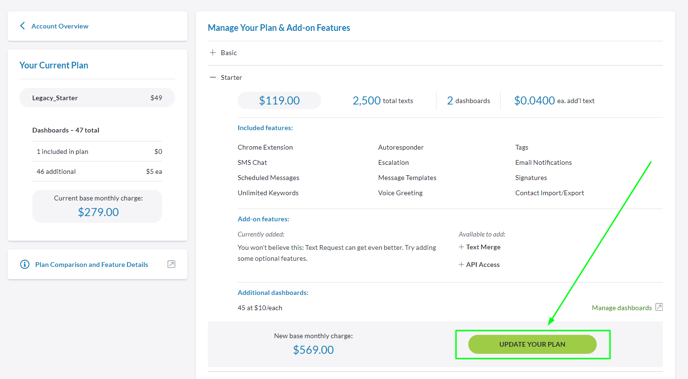 An add-on is considered any feature that was not already included in your chosen plan.
All upgrade and add-on charges are immediate, while all downgrades take effect at the beginning of the next billing period.